Don't lose this great opportunity: Two FULLY certificate professors for MTCUME and MTCTCE courses!
Yes, both in class full time!
This "hands on" Training will be held by the MikroTik Certified Trainers: Lorenzo Busatti and Guilherme Ramires. They are a MikroTik Trainers and Worldwide Consultants for all MikroTik courses (MTCNA, MTCWE, MTCRE, MTCTCE, MTCINE and MTCUME), MikroTik Academy Coordinators and the owners of a large WISP in Italy and Brazil.

Each participant will have in use a MikroTik Wireless Router, for practical application exercises during the lessons (isn't required you bring your router with you).
The full contents of the MTCTCE Training is published here http://www.mikrotik.com/pdf/MTCTCE_Outline.pdf
The full contents of the MTCUME Training is published here http://www.mikrotik.com/pdf/MTCUME_Outline.pdf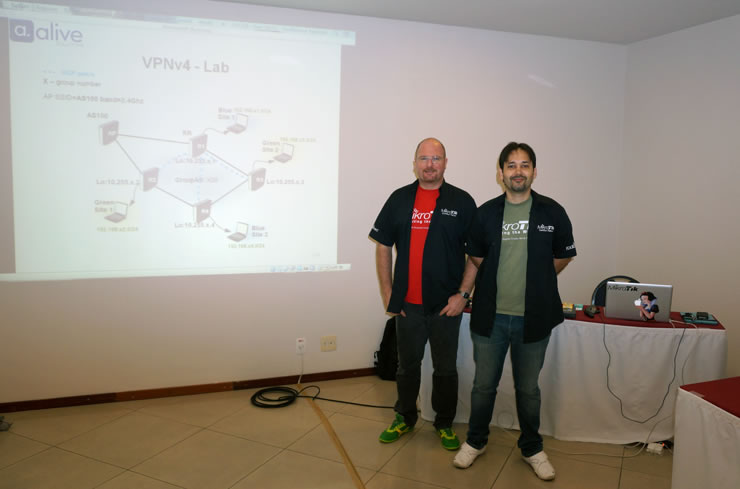 Dates of Event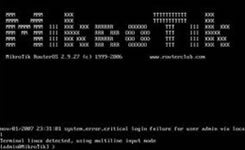 A two or four days full immersion training, just after the 10th MUM 2015 in Prague and in the same Hotel of the MUM:
MTCUME: March, 29 and 30, 2015 - 8:30am-5:30pm
MTCTCE: March, 31 and April 1st, 2015 - 8:30am-5:30pm

The certification exam will be given on the last day of each training with instant test results online. You should be able to leave the hotel by 7:00pm
The MUM website: http://mum.mikrotik.com/2015/CZ/info
Register at the MUM online for FREE: http://mum.mikrotik.com/register.php?section=78
Location
Clarion Congress Hotel Prague, Prague, Czech Republic
Address: Freyova 33, CZ - 190 00, Prague 9
URL: http://www.clarioncongresshotelprague.com/
Map: http://openstreetmap.org/#map=18/50.10973/14.50155
Phone: +420 211 131 151
SPECIAL RESERVATION WEBSITE: http://www.clarioncongresshotelprague.com/en/conference-hotel-prague/Mikro-Tik/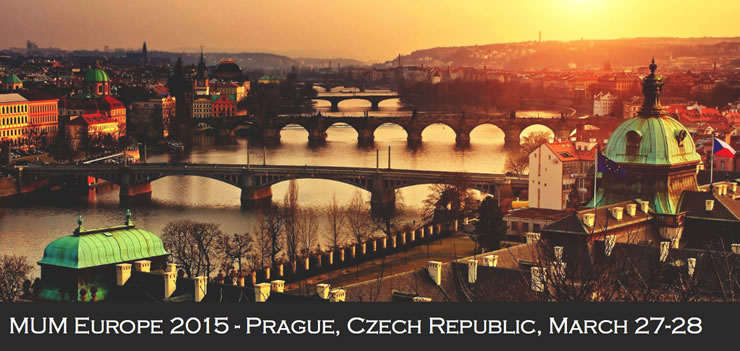 Accomodation:
EUR 80 (standard) / EUR 100 (executive) per room per night
Room rates are valid until rooms are sold out.

Internet Access
There is wireless Internet access available.
Who Should Attend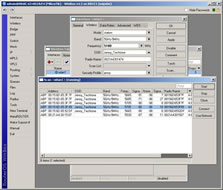 This training is for WISP, internet service provider, network engineers and system integrators that want to have knowledge of:
Firewall - How to avoid some attacks - With live demonstrations!
DHCP - How to manipulate advanced features
QoS - How to create your own to fit nicely your network
WebProxy - The best way to use it on MikroTik RouterOS
Special HotSpot Features
Special PPP Features
IPSec knowledge
And much more!
Course Prerequisites:
- The participant must have the MTCNA Certification for register at this training.
- A laptop equipped with Ethernet port and able to execute Winbox (Microsoft OS is suggested).
- 2pcs CAT5 Ethernet Patch Cables 2mt
- Power Strip for powering the laptop and the router
Language
This training is in English language.
Insurance
Please, note that organizers cannot provide any type of insurance for participants. The participants are recommended to arrange individual insurance.

Visa
The participants are kindly suggested to contact the appropriate embassy in their countries to check whether an entry visa is required.
If other kind of Visa is required, please contact a local travel agent to organize the trip. We will not provide any assistance or invitations for obtaining a visa.
Price
The cost of the training includes: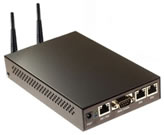 - Printed materials with the training contents;
- The use of individual MikroTik Wireless Router;
- Coffee Breaks;
- A free RouterOS license(L4)
- A special gift for those who get the highest score in each certification!

The cost of the training don't include:
- Lodging, travel, laptop, ethernet and serial cables, power outlet strip;
- What didn't mentioned in the "include" voice
The prices are
MTCUME

Price: Eur 675,00

MTCTCE

Price: Eur 675,00

MTCUME + MTCTCE

Price: Eur 850,00

The seats for this classes are very limited for this special 10th MUM Anniversary!!
Cancellations:
In case you need to cancel your participation at the training, a written notice should be sent in by e-mail to training@grifonline.it prior the training. There is an administrative fee of Eur 100,00 for refunds. There is no refund for training fee paid, if cancellation is received less than 15 days before the event.

Registration:
You can register at this training filling the form below, for any informations you can write to training@grifonline.it.
Payments:
- Bank Wire Transfer
- PayPal

The seats for this classes are very limited for this special 10th MUM Anniversary!!
Fill the form to register:
((*) required fields)